2017 Technology Innovation & Policy Forum
November 9, 2017 @ 8:00 am

-

5:00 pm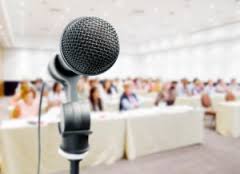 The Council for Clean & Reliable Energy (CCRE) in partnership with the Waterloo Institute for Sustainable Energy, a leading Canadian innovation centre at the University of Waterloo, is hosting its second annual Technology Innovation and Policy Forum on Thursday, November 9, 2017. Join us for this important event, bringing together policymakers, technology innovators, leading researchers, government experts and entrepreneurs.
Forum Goals and Objectives:
Our goal of the Forum is to highlight the role of emerging disruptive technologies on the distribution sector business model arising from embedded distributed generation and storage on a large scale within the existing distribution network.
The Forum comprises panel presentations from leading industry, government experts and academics with extensive opportunities for networking.
The Forum brings together policymakers, technology innovators, leading researchers and entrepreneurs to address the alignment of climate policies with the need to accelerate cost-effective integration of emerging distributed resources at the distribution level.
Through dialogue and extensive opportunities for discussion, the Forum will focus on establishing a common basis for accommodating divergent interests.
Panel One: Is Technology Disruption Driven by Economics?
The large cost declines in several parts of the energy supply chain – batteries, LED's solar and wind, sensors, devices and computational power – is the context that will determine new business models and relationships between the utility, the customer and new service providers. The panel will discuss financial and regulatory implications likely to emerge for the electric utilities.
Moderator:
Jatin Nathwani, Professor & Executive Director, Waterloo Institute of Sustainable Energy, University of Waterloo
Panelists:
Paul Grod, President and CEO, Rodan Energy Solutions
Ingo Mauser, dr-Ing, Research Associate, Applied Informatics (AIFB), Karlsruhe Instititute of Technology (KIT), Germany
Malcolm McCulloch, Professor and Head, Energy and Power Group, Department of Engineering Science, University of Oxford, UK
Neetika Sathe, Director, Emerging Technologies, Alectra Energy Solutions Inc.