Global Adjustment Advisory Services
Rodan Energy utilizes predictive software to analyze your energy consumption data. We alert your facility to reduce energy usage during the five coincident peaks to significantly reduce your facility's Global Adjustment costs. We apply our sophisticated technology, market intelligence, and unparalleled industry expertise to predict peaks and notify your business when to dial down your operations. Leave the peak-chasing to the experts.
Our service follows a future-focused methodology that understands the dynamics of the Ontario market and the factors that determine when the consumption peaks will occur. As we approach a day that is at risk of becoming a peak, we take a very critical view on demand forecasts. Factors such as past forecast accuracy, expected reactions of Dispatchable Loads and Class A Consumers as well as changes in weather that could shift the peak hour are all taken into consideration.
Find out how much you can save on your GA costs. Develop a peak reduction plan with our energy managers.
Notification Dashboard Solution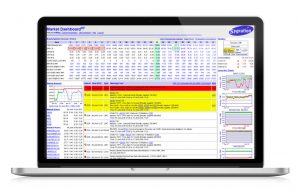 We base our service on the needs demanded by Class A consumers. We create an innovative, customer-friendly process that will alert you when these peaks occur. Our philosophy is centered around the fundamental understanding of market dynamics in what drives peaks during a peak day.
Notices & Alerts
Customers receive regular reporting well in advance of the peak season occurring. As we approach a peak day, alerts are sent that identify those hours at risk of becoming a peak. In these alerts we consider factors such as IESO forecast accuracy, early weather formations and the impact of Class A consumers resulting in a shifted peak.
Week ahead reports are issued the Friday before a week where a potential peak day may occur. Designed to provide sufficient notice to prepare for the peak, this gives customers indication of the hours most at risk of becoming a peak.
Day at Hand report are issued the morning of a peak, and provides further detail of the day's peak expectations These use more up-to-date forecast data for the target day, and confirms the Day Ahead notice with expected peak times and duration's.
Peak Day Updates provide the customer with information regarding any anomalies during peak day's and provides expectations of changes in peak hours or duration of peaks throughout the day. Alerts are sent by email.
Sygration Tools
As we enter a period of potential peaks, we ask that all customers turn to the Sygration Dashboard. The dashboard monitors Ontario demand, system events, real-time Demand Forecast Error and other unique Rodan intelligence. This dashboard has been utilized for over 10 years and is relied upon by over 60 companies who monitor the real-time dynamics of the Ontario electricity market.
1 The Global Adjustment cost is an estimate for each calendar year. Actual GA Peak Demand Factors are determined during the Base Period of May 1 to April 30, with costs savings applied during the Adjustment Period of July 1 to June 30.