Reduce Your Global Adjustment Costs with Peak Tracker
Rodan's product and service offerings deliver strong returns to customers by dramatically reducing energy and peak demand costs with minimal impact to facility operations. It is powered by the following:
industry leading patented software
predictive algorithms driven by machine learning
multiple proprietary data sets
strong regulatory expertise
15 years of leadership in the industry
a demonstrated history of success
Rodan is the Market Leader in Demand-Side Management
Why Choose Rodan Energy's Intelligence Suite
We combine market intelligence with facility intelligence for best results.
Rodan offers a comprehensive suite of SaaS-based energy intelligence tools that enable large energy users to reduce their total energy spend on an ongoing basis by utilizing Rodan's advanced algorithms and technology offering. By providing insights into facility operations together with market intelligence, our clients possess powerful tools to minimize their total energy spend.
Market Intelligence
Rodan provides large C&I customers with the predictive tools and peak management services to minimize peak demand charges, such as Global Adjustment or earn Demand Response revenues through a two-step process: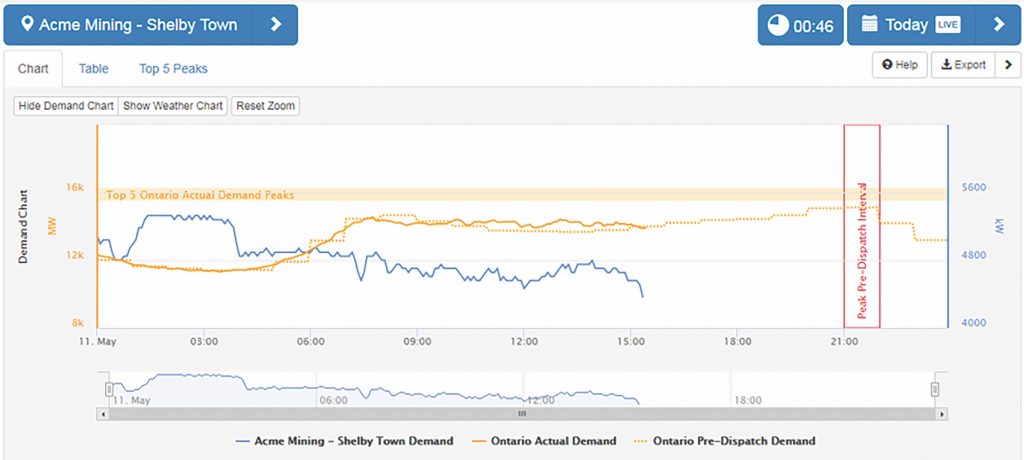 Step 1 – Planning: We analyze your historical energy data and assess your operations to develop a peak reduction plan through curtailment or installing a peak power system.
Step 2 – Notification: Market Intelligence system employs proprietary software, data sets, and algorithms to monitor the power grid, weather, and energy markets. We provide real-time information and precise peak notification. All these tools are supported by a team of experienced energy managers.
Facility Intelligence

Collects information from customer designated data collection points (electricity, gas, water, steam, etc.) and aggregates the information into an easy to interpret management dashboard.
Enables users to analyze their consumption patterns and better manage operations to lower their energy usage and overall energy spend.
Energy analysts provide advice, reports, and support for data analysis and planning.
About Rodan Energy Solutions
Rodan is a market leader in delivering innovative energy solutions to large consumers, distributors, and producers of power across North America. Core services provided by Rodan Energy include energy intelligence software, distributed energy resources, and power engineering and metering services. Rodan is the largest provider of demand response, metering, and energy intelligence services in Canada.