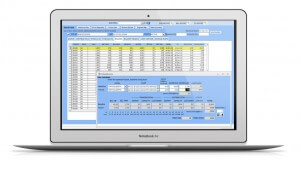 The PowerTracker management system allows for tracking, auditing, risk management and bill verification across your entire site portfolio. Combining our software with expert energy analysts, allows for new cost saving discoveries along with the automation of your site portfolio.
PowerTracker Features & Functionality
• Unique two-part service providing both a database and analyst to help industrials manage their entire power portfolio
• Our efficient, and experienced team will analyze your data and perform critical cost-savings assessments on your power data
1. Locating sites for possible salvage and/or buy down opportunities and implement opportunities where applicable
2. Locate and manage power factor issues and implement changes when required
3. Verify billing and meter reads to ensure correct utility charges
4. Manage grid connections from application through energization
5. Manage acquisitions and dispositions of power sites and contracts
6. Cost-centre verification and updating to ensure correct allocations
The ability to pick and choose the "streams" of your choice enables you to customize the best solution for your power management needs.