Press Release: Rodan Energy Appoints New Chief Financial Officer
MISSISSAUGA, ON Canada – January 3, 2019 – Rodan Energy Solutions is pleased to announce the appointment of Mr. Rahi Nathwani as its Chief Financial Officer, effective January 8, 2019.
Rahi joins Rodan Energy from Algonquin Power where he last served as Vice President, Finance. He brings over 20 years of accounting and finance experience, with expertise in financial management, strategic financial planning, mergers and acquisitions, financing, complex financial reporting, and analysis and business process transformation.
Rahi succeeds Borys Chartchenko, Rodan's co-founder and CFO for the past 16 years. Borys will remain a strategic advisor to the company.
"Although it is sad to say goodbye to Borys who has been my business partner, friend and co-founder of this company with me, I am thrilled to have Rahi join the senior leadership team," stated President and CEO Paul Grod. "Rahi is a strong finance leader with a demonstrated track record of success in growing companies.  I look forward to his leadership in helping propel the continued growth of Rodan Energy."
Rahi is a Chartered Accountant and a Chartered Professional Accountant in both Canada and the United States.  He earned his Bachelor of Business Administration degree and Chartered Certified Accountant designation from the Emile Woolf College in London, England.
About Rodan Energy Solutions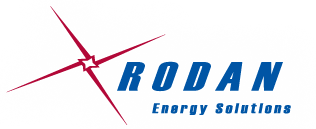 Rodan Energy is a leading North American energy management company delivering innovative solutions to large power producers, distributors and consumers. Combining our expertise in metering, engineering, demand response, distributed energy and energy management information systems, we help our clients reduce their total energy spend. Rodan Energy is headquartered in Mississauga, Ontario with its Innovation Hub in Kitchener-Waterloo and Western Region office in Calgary, Alberta.
Visit www.rodanenergy.com for more information.
Media Contact:
Shamaila Siddique
Marketing Coordinator
Rodan Energy Solutions
905-625-9900 ext. 241
shamaila.siddique@rodanenergy.com