Leading North American Energy Management Company, Rodan Energy Solutions, Introduces Ted Leonard as the New Chief Operating Officer
MISSISSAUGA, ON Canada – March 18, 2019 – Rodan Energy Solutions is pleased to announce the appointment of Mr. Ted Leonard as its Chief Operating Officer, effective March 18, 2019.
Ted joins us from a leading energy storage company where he held the positions of CFO and COO, managing the operating and financial matters of the business. Prior to this role, Ted was with the IESO for 18 years holding various senior management roles before becoming the Vice President of Markets and CFO. As VP, he led the market design and development function for the Ontario wholesale electricity market.
Ted will be succeeding Gary Nunes, Senior Vice President of Business Operations, who is retiring after 15 years with Rodan Energy. Gary will remain as an advisor to the company, providing continued support and guidance for the transition, special projects, and mentoring.
"It is a bittersweet moment for everyone at Rodan. We welcome Ted Leonard who is a strong leader in the energy sector to Rodan while Gary transitions to an advisory role. After 15 years with Rodan and as one of our first employees, Gary was instrumental in our success, helping to grow the business into a highly-respected metering and power systems engineering services company," stated President and CEO Paul Grod. "Although we cannot thank Gary enough for his leadership and contributions, we are pleased to have Ted join Rodan's Executive Management team. Welcoming Ted is a clear reflection of our commitment to innovation and continued growth. His unique experience in the energy industry is an excellent fit with Rodan's business vision."
Ted is a Chartered Professional Accountant in Canada, having earned a Bachelor of Commerce degree from Laurentian University.
About Rodan Energy Solutions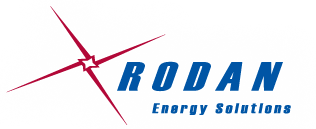 Rodan Energy is a leading North American energy management company delivering innovative solutions to large power producers, distributors, and consumers. Combining our expertise in metering, engineering, demand response, distributed energy and energy management information systems, we help our clients reduce their total energy spend. Rodan Energy is headquartered in Mississauga, Ontario with its Innovation Hub in Kitchener-Waterloo and Western Region office in Calgary, Alberta.
Visit www.rodanenergy.com for more information.
Media Contact:
Shamaila Siddique
Marketing Coordinator
Rodan Energy Solutions
905-625-9900 ext. 241
shamaila.siddique@rodanenergy.com