PJM Demand Response Programs
Demand Response Opportunities for PJM Customers
Now is the ideal time to sign up
PJM wants you to participate in DR programs
financial incentives are in place
Rodan Energy experts will manage the details for you
sign-up and participation is made easy
The PJM Capacity Auction is back
the time to sign up in now
Earning Potential of DR Programs
Significant revenue can be earned through participation in PJM programs. The table below provides an estimated band of savings from 3 different programs: the RPM program, Economic Demand Response and Scheduled Reserve.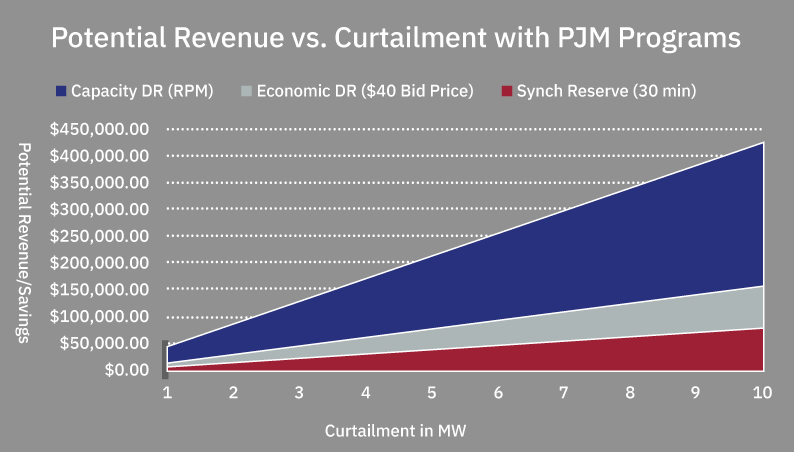 Get a personalized assessment
[box]
* These fields are required.
[/box]
Reach out to us anytime and we'll happily answer your questions.
[hr style="3″ margin="30px 0px 40px 0px"]
Work with us today. Let's build a sustainable energy future.