Become A Rodan Solutions Partner
We partner with businesses to provide best-of-breed solutions within our lines of business across North America.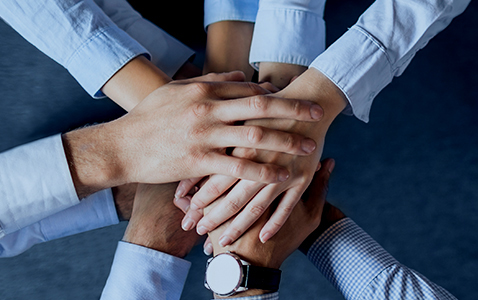 Our partnership program is designed to grow your business. It offers tangible advantages like joint business development opportunities and comprehensive marketing and sales support.
Improve your sales opportunities by becoming a Rodan energy solution partner.
The benefits of our Solution Partner Program are differentiated and tailored to each partner category:
Equipment vendors
Technology providers
Service providers
Energy brokers
Engineering and consulting firms
ESCO companies
Contractors
Our solution partners receive (if needed) comprehensive sales support, engineering resources, and practices:
Training and engineering resources for technical and product support
Access to Rodan Energy Solutions Partners portal as the one-stop-shop for information that includes webinars, brochures, presentations, online sales tools, and deal registration.
Support with all required technical, commercial, and contractual needs to secure the business
Access to our extensive suite of energy intelligence in support of the partnership
We offer a full range of support to demonstrate our commitment to you.
Lead Validation/Deal Registration
As a Rodan Solution Partner, you register your prospects that are within our solutions set
(demand response, distributed energy resources, energy management information system, global adjustment advisory services, coincident peak avoidance advisory services, metering services, and power systems engineering).
These prospects will be registered to you once they undergo an internal validation process.
Lines Of Business Overview
Market Dashboard:
The Dashboard is a subscriber-based service, providing real-time data on forecast, historical, and analytical energy market information.
Facility Intelligence:
As energy prices rise, managing energy usage has become essential for organizations in all sectors. Our Facility Intelligence (FI) software suite helps understanding how and when a facility is using energy. This information can also help identifying energy conservation and efficiency measures that will positively impact the energy use and most importantly, the energy budget!
Peak Notification 2.0:
Rodan's newly released Peak Notification 2.0 ensures large power users, battery operators, and other grid-connected resources accurately know when a peak will occur in fewer hours. 
Demand Response & Distributed
Energy Resources:
We can reduce the total energy spend by integrating power systems, controls, and peak advisory technology that will maximize Demand Response revenues along with savings from peak shaving opportunities.
Our demand response program allows businesses to play an essential part in the operation of the electric grid by reducing or shifting their electricity usage during peak periods. In return, we pay our demand response customers for their availability and participation throughout the year. 
Metering and Power Systems:
We offer a comprehensive suite of engineering and operations solutions to seamlessly connect our customer projects to the grid from concept to commissioning. As a licensed Meter Service Provider, we provide reliable, timely, and cost-effective engineering, metering, communications and operational telemetry services to transmission and distribution connected energy users, utilities, and power producers.
Apply To Become Rodan Solution Partner
Get access to deal registration, training, promotions and more.


Confidentiality


Any information provided herein will be used only by Rodan for the purposes defined herein or a use that complies with those purposes.
Rodan will not disclose, sell or lease to a third party without your permission any information
provided in this application unless required by law.