Rodan was founded eleven years ago in a newly deregulated environment to connect entities to the transmission grid in Ontario, and eight years ago became the province's first Demand Response provider. Paul Grod outlines the future of Demand Response for GBR.
[accordion open="0″]
[accordion-item title="Read Article"]
Eight years ago, Rodan Energy Solutions became the first demand response provider in Ontario.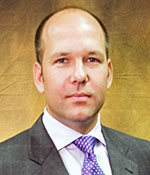 Can you give us a brief background on the company and its niche in demand response?
Paul Grod (PG): Rodan Energy Solutions was founded eleven years ago in a newly deregulated environment to connect entities to the transmission grid in Ontario, specifically in metering, monitoring and control technology. Our clients fall into three major categories: power producers, utilities and large energy users. Today we are the predominant metering services company province-wide and we have expanded into other jurisdictions. Our work with large energy users led us to also work with them to properly manage their energy costs by introducing the right technology and processes.
About eight years ago we became the first demand response provider in Ontario. At this time there was constraint in the northern York region, and the communities were resistant to new generation and transmission in the area. In response, the Ontario Power Authority (OPA) through a competitive procurement process retained Rodan to develop 20 megawatts (MW) of demand response in that region. We were able to provide a reliable resource in a very niche area and this became the model for developing the province-wide demand response programs. Demand response has now developed into a larger resource that is recognized by the system operator and the Ministry of Energy as a valuable resource providing reliability and flexibility on the grid.
We have developed resources that range from the largest industrial users to the retail and manufacturing sectors, down to small commercial and residential consumers. In addition to our own large demand response portfolio, Rodan Energy is also the operator and dispatch administrator for Ontario's peaksaver® program.
Can you give us examples that showcase the types of solutions and technologies that Rodan has brought to the table?
PG: When the Ontario Power Generation was building the Lower Mattagami generation station, it retained us as its metering services provider. Rodan designed and implemented the metering and monitoring infrastructure for that hydroelectric station as not just a standalone system but an intricate part of the electricity system.
On the demand response side, we worked with the city of Toronto to develop a demand response program for its pumping stations. When the grid requires relief, we curtail the electricity used throughout multiple pumping stations at various levels to hit a certain target of megawatts that we have committed to OPA. We worked with the city's engineering group to determine the operational parameters of their pumping stations and put in the necessary systems required to monitor and manage them in order to maximize flexibility. This creates a significant economic value, as the city is paid to not use power during certain periods of time, benefitting taxpayers and providing value to the power system.
The province's Long-Term Energy Plan has slated demand response to meet 10% of peak demand by 2025. How does this goal translate into real opportunities for those in the demand response sector in Ontario?
PG: Despite being around for eight years, demand response in Ontario is still in its nascent stage. We have approximately 500 MW of demand response under contract and another 900 MW of other demand response resources such as time of use and industrial conservation initiatives, which is a long way from the 2400 MW targeted in 2025. We are very excited about it, however the challenge is that it has taken us six to eight years to develop 500 MW of contracted DR and we have 10 to 11 years to grow that number by three times. While this is an opportunity for a significant amount of growth for Rodan, we are also focused on the aspect of reliability. The power grid in Ontario is pretty resilient but we do have volatile weather and system issues that create reliability concerns. For our clients who are responsible for major portfolios, we are looking at how to provide better power reliability in the context of using it as a system resource and maximizing that value.
Considering this 2400-MW target and the pace of demand response development, what will it take for the industry to reach its 2025 target?
PG: We have to ensure that we have a clear transparent and forward-looking market and that we are prepared to procure these megawatts through market mechanisms years in advance. When you have programmatic government initiatives that can change based on an election, companies are very skittish about making investments. If you have a market already established with a forward-looking vision and revenue associated with providing demand response, then together with our customers we are prepared to make the necessary long-term investments. One of the challenges we have in reaching 2400 MW is that today Ontario's power grid has a strong supply mix. We need to start procuring and developing today to have sufficient supply in three to five years.
Now that Ontario has an energy surplus thanks to active power development and conservation programs over the past 6 years, how do those dynamics affect demand response development?
PG: The oversupply is a misnomer in the sense that we do have a lot of supply but it is not always there all the time. As we have increased renewable energy on the grid, there is a need for more cost-effective flexibility that demand response provides. Some resources that we have such as nuclear do not have the flexibility to drop down when there is excess generation, and as a result we either have to export at zero or negative pricing or take other expensive measures. Rodan has been advocating to the system operator that demand response resources should have incentives to use excess supply in periods of time when there is a system requirement. It is a question of providing the right market incentives. Incenting an increase or decrease in demand based on the hourly Ontario electricity price is muted by the global adjustment charge. We need to be taking a hard look and consult broadly with key stakeholders as to how we evolve Ontario's electricity market.
How do you envision the future of demand response programs in Ontario?
PG: The approach that the Minister of Energy (Bob Chiarelli) has taken will ensure the longevity and long-term viability of demand side resources, moving away from government programs to a market-based system. Demand response has a significant future in Ontario because it provides flexibility, reliability and a very cost effective resource. Ontario businesses now have an opportunity to reduce their total cost of power by providing flexibility within their own system. It is a nice marriage between grid requirements and energy user capabilities. Rodan's key role is to be the enabler between the two, providing maximum value for the system and our consumers.
This article was written as part of the research conducted by GBR on Ontario's power industry for its Industry Explorations publication, Ontario Power 2015, which will be published in April 2015. A shorter, pre-release of the report was published in November 2014 and can be found here. If you wish to contribute with your comments, please contact Gabrielle Morin at gmorin@gbreports.com.
[/accordion-item]
[/accordion]