Careers – Rodan Energy Solutions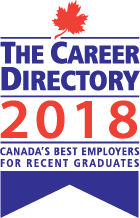 Recognized as one of Canada's Top Small & Medium Employers in 2015,  2016 & 2017
Rodan Energy delivers intelligent energy solutions to large consumers, distributors and power producers. With our expertise in metering, demand response, energy analytics and systems engineering, we enable our clients to reduce their total energy spend, enhance power system reliability and help develop a sustainable energy future.
Important Notes
Rodan Energy welcomes and encourages applications from people with disabilities.
Accommodations are available on request for candidates taking part in all aspects of the selection process.