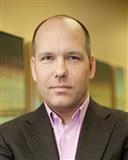 Paul Grod is President & CEO of Rodan Energy. Prior to co-founding Rodan Energy, Paul was a corporate and investment banker with CIBC World Markets and later practiced corporate finance and M&A law with Gowling Lafleur Henderson LLP, one of Canada's largest national law firms.
Paul has grown Rodan Energy into a leading energy services company to many of North America's top power producers, utilities and energy users. Rodan has earned a number of awards under Paul's leadership, including Ontario Energy Association's Emerging Company of the Year, and Canada's Top 100 SME employer for three consecutive years.
Some of Paul's distinctions include the Queen Elizabeth II Diamond Jubilee medal, the 25th Anniversary of Ukraine's Independence Medal from the President of Ukraine, and Embassy/Hill Times Magazine ranking him as one the Top 100 influencing Canada's Global Future. He has served on a number of electricity market stakeholder and advisory panels, and is currently a member of the CEO Roundtable for the IESO's Market Renewal Program.
Paul generously volunteers his time with various charities and community organizations. He is currently the National President of the Ukrainian Canadian Congress and Vice President of the Ukrainian World Congress. Paul is member of the Law Society of Upper Canada and holds a Bachelor of Political Science degree, a Bachelor of Laws degree and a Master of Business Administration degree.
Borys Chartchenko brings more than 20 years of finance, operations, sales, and executive and strategic planning experience to his role as Chief Financial Officer at Rodan Energy Solutions. Responsible for corporate finance, operations and implementation strategies, Borys has been instrumental in scaling the company's operations, as well as expanding its energy services. Prior to co-founding Rodan Energy, Borys held a variety of senior operational and financial positions with public companies and private sector entrepreneurial organizations in the manufacturing, real estate and renewable sectors. Borys holds a Bachelor of Commerce from the University of Toronto and is a member of the Institute of Chartered Accountants of Ontario.
Gary Nunes is Vice President, Engineering & Metering Services and leads Rodan Energy's engineering and network operations teams. Over the past 10 years, Gary has played a significant role in transforming Rodan Energy into the largest metering services provider licensed by the Independent Electricity System Operator. Gary has both public and private sector energy industry experience. Prior to joining Rodan Energy, Gary spent 23 years with Measurement Canada as District and Regional Director for Ontario. Gary has significant experience in the private energy industry having spent time as an energy, metering and settlement management consultant and as a technical and marketing representative for an energy retailer consortium. He was responsible for designing and implementing a wholesale metering services program and for the electricity rate unbundling for a North American utility. Gary manages the wholesale revenue metering program and provides support to Rodan Energy's clients with settlement, data collection, and ongoing operations and maintenance services. Gary and his engineering team work with utilities and power producers in connecting and managing renewable generation and with the design, installation, and maintenance of real-time operations and telemetry systems. Gary is also responsible for Rodan Energy's Network Operations Centre (NOC) which administers provincial Demand Response programs such as DR-3 and peaksaver PLUS, and provides support to the wholesale and retail metering programs. Over 60 utilities trust Gary and his team to provide Demand Response capacity and to manage demand resources on their behalf.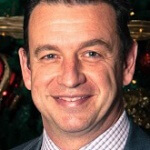 In his role as Managing Director, Jason Zimmerman is responsible for the successful leadership, management and growth of Rodan Energy Solutions in Western Canada. Primary responsibilities include ongoing business development and overall operational management. Prior to joining Rodan, Jason worked for TransAlta Corporation. While there, he held several positions including Commercial Manager, Land & Supply Chain Management; Consultation & Stakeholder Engagement Manager, and Commercial Manager, Transmission. He has also held several business development and marketing roles at Avocent Canada Corporation, Cendec Systems Inc. and Lexis Nexis Canada.
Jason holds a Bachelor of Commerce, specializing in Marketing from the University of Saskatchewan.
Chris is responsible for the overall strategic growth and operations of the Energent business in the industrial, commercial and institutional sectors.Prior to joining Energent, Chris was with ANSYS, Inc., a global leader in engineering modeling and simulation software. Chris has held a variety of senior management roles, including VP Business Development, VP Global Marketing, and VP/GM, Fluids Business. Chris has also held several senior management roles at CFX, SNC Lavalin Profac, and Honeywell International.
Chris has a BASc in Civil Engineering from the University of Waterloo.
Energent Inc., is part of the Rodan Energy Group of Companies that provide a comprehensive suite of energy solutions to North America's leading energy consumers, utilities and power producers.
Paul brings more than 30 years of energy market experience to his role as Vice President, Strategic Initiatives at Rodan Energy Solutions. In this capacity, he provides senior level guidance on markets, business development and other strategic matters. His extensive career in the energy sector includes leadership roles in both public and private sectors and in the natural gas and electricity markets. He has held senior management roles in policy development, strategic marketing, channel management, and business development. Most recently he served as Vice President, Market Development and Vice President, Conservation in the newly-formed Ontario Power Authority from the agency's inception in 2005. Prior to that, he held senior roles in marketing, business development, and channel management at Union Gas Limited. He also had a varied career in the Government of Ontario in the Ministries of Environment, Transportation and Energy serving as Executive Coordinator and a member of the Ministry of Energy's executive team in Ontario. Paul has always been active in the small business community serving as President of the Chatham and District Chamber of Commerce from 1996 to 1998. He was selected to the Management Board of the Ontario Centre of Excellence in Energy, served as a member of the inaugural Ontario Smart Grid Forum, and currently represents service providers as a member of the Independent Electricity System Operator's Stakeholder Advisory Committee.
Rachel brings more than 15 years experience in corporate/commercial law to her role as Rodan Energy's in-house Legal Counsel. Rachel is responsible for all legal matters, including negotiation, drafting, and review of a broad range of commercial agreements, employment law issues, corporate maintenance and restructuring, risk management and regulatory matters. Most recently, Rachel was General Counsel for KremeKo Inc. (Krispy Kreme Canada). Prior to joining Krispy Kreme, Rachel Ingram was a partner at the law firm Blake, Cassels & Graydon LLP in Toronto and practiced extensively in the areas of corporate/commercial law and mergers and acquisitions. She acted for many high profile clients in connection with share and asset acquisitions, partnerships, joint ventures and other business combinations, and private placements. Rachel holds an Honours B.A. in English from the University of New Brunswick and a Bachelor of Laws from the University of Western Ontario.
Rick Goddard is the Manager of Network Operations for Rodan Energy. In this capacity, Rick is responsible for the Network Operations Centre (NOC), which coordinates the operational and technical aspects of Rodan Energy's Demand Response programs and MSP communications services. The NOC dispatches and monitors all commercial and residential Demand Response activities, provides M&V services, commissions new metering points and resolves Meter Trouble Reports (MTRs) issued by the IESO. Since joining Rodan Energy in 2005, Rick has been instrumental in the development and execution of highly specialized projects in the areas of metering, data management and presentment, communications, and energy management. His previous experience in electronics design and as the Technical Director for a major Canadian manufacturer of power quality data loggers affords him a unique perspective of smart metering and smart grid technologies. Rick received his Electronics Engineering Technology Diploma from Sheridan College of Applied Arts & Technology and is a Certified Engineering Technologist (CET). He is certified by the Association of Energy Engineers as a Certified Measurement and Verification Professional (CMVP).
Mike joined the Rodan Energy team as Manager, Operations and Field Services in 2012. With 11 years of utility metering and sub-metering experience, Mike's coordinates all operational aspects of new and ongoing projects including engineering, purchasing, training, and supervision of field staff and contractors. Mike also plays an important role as the co-chair on the Joint Health and Safety Committee as a management representative. Prior to joining Rodan Energy, Mike spent 9 years with Carma Industries, a leading multi-customer utilities sub-metering and billing solutions company in Toronto. After spending 5 years as a Project Manager / Meter Service Specialist, he was promoted to Technical Supervisor of the Toronto office for the last 4 years. Mike played a key role in the successful installation and maintenance of many large multi-customer metering systems as well as maintaining the requirements of the quality program for Measurement Canada installation verification. Mike earned a diploma in Electrical Engineering Technology – Control from Mohawk College in 2002 and is an OACETT Certified Technician.
Yuri Holowatsky is Manager of Information Technology at Rodan Energy where he supports Rodan Energy's team in providing comprehensive consulting and implementation services to clients throughout North America. He also supports the development and maintenance of the technologies in Rodan Energy's Network Operations Center. Prior to joining Rodan Energy, Yuri Holowatsky was a managing partner in Entuit Enterprise Solutions, an IT Services company. In this role he was responsible for building an IT services business in southern Ontario. The company provided a full suite of IT services: end-user support, system administration, systems design procurement and commissioning as well as software development.
As Director, Talent Acquisition and Strategic Initiatives, Natalie's focus includes talent acquisition and the development and implementation of talent programs and HR strategies for Rodan Energy. Natalie joined the Rodan Energy team in 2005, as Human Resources Manager, providing strategic support to the leadership team in the areas of employee relations, talent management, compensation and benefits, training and development and HRIS. Prior to joining Rodan Energy, Natalie was employed at Moneris Solutions and Bank of Montreal for 10+ years, in various Human Resources roles including HRIS and Human Resources Program Management. Natalie holds a Bachelor of Commerce – Business Management and Human Resources from Ryerson University. She is a member of the Canadian Payroll Association.
As an HR professional for more than 17 years, Jane now serves as Rodan Energy's Chief People Officer, Chief Privacy Officer and Chief Security Officer. She is responsible for providing support, guidance and feedback in the areas of employee relations, talent management, compensation and benefits, training and development, as well as health and safety to the executive management team. Prior to joining Rodan Energy, Jane held a number of different positions at Suncor Energy Inc. Her latest role was as a Human Resources Business Partner/Advisor where she was responsible for supporting the company's downstream operations. She also brings a wide range of experience from the consulting and professional services industries. Jane is a Certified Human Resources Professional and holds a Bachelor of Business Administration from Sir Wilfrid Laurier University.
An experienced digital marketing and new business development expert who's connected, keen and thinks differently. I'm a tech-savvy self-starter with 15+ years of marketing and sales experience.