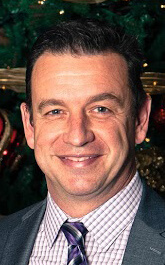 Calgary, AB, Canada Dec 1, 2015 –  We are pleased to announce that Jason Zimmerman has joined Rodan Energy Solutions as Managing Director. Tim Raines, founder and former General Manager of MIDAS Metering Services which was acquired by Rodan last year will stay on, in an advisory role to Rodan Energy Solutions. MIDAS Metering has been incorporated into and rebranded as Rodan Energy.
"I look forward to providing our clients with the best-of-breed metering, demand response and energy intelligence solutions they have come to expect with Rodan Energy Solutions." said Jason Zimmerman.
Before joining Rodan Energy, Jason served in several management capacities at TransAlta Corporation, most recently as Manager, Land & Supply Chain Management. In that role he was responsible for working on project teams to identify and develop new power generation opportunities, lead the team responsible for land rights acquisitions and stakeholder engagement to secure projects regulatory approvals as well as the negotiation of commercial agreements critical to company operations and business development activities.
Jason's career also includes several business development and marketing roles at Avocent Canada Corporation, Cendec Systems Inc., and Lexis Nexis Canada. Jason holds a Bachelor of Commerce, specializing in Marketing from the University of Saskatchewan.
Jason Zimmerman can be reached at: Jason.zimmerman@rodanenergy.com or via 403- 301-3314
About Rodan Energy Solutions
Rodan Energy is a leading smart grid integrator delivering energy solutions to electricity consumers, distributors and power producers. Combining our expertise in metering, EMIS, data management and demand response, Rodan Energy is helping to develop a sustainable energy future in North America. Rodan Energy is headquartered in Mississauga, Ontario with an Innovation hub in Kitchener-Waterloo and a Western office in Calgary, Alberta.
_