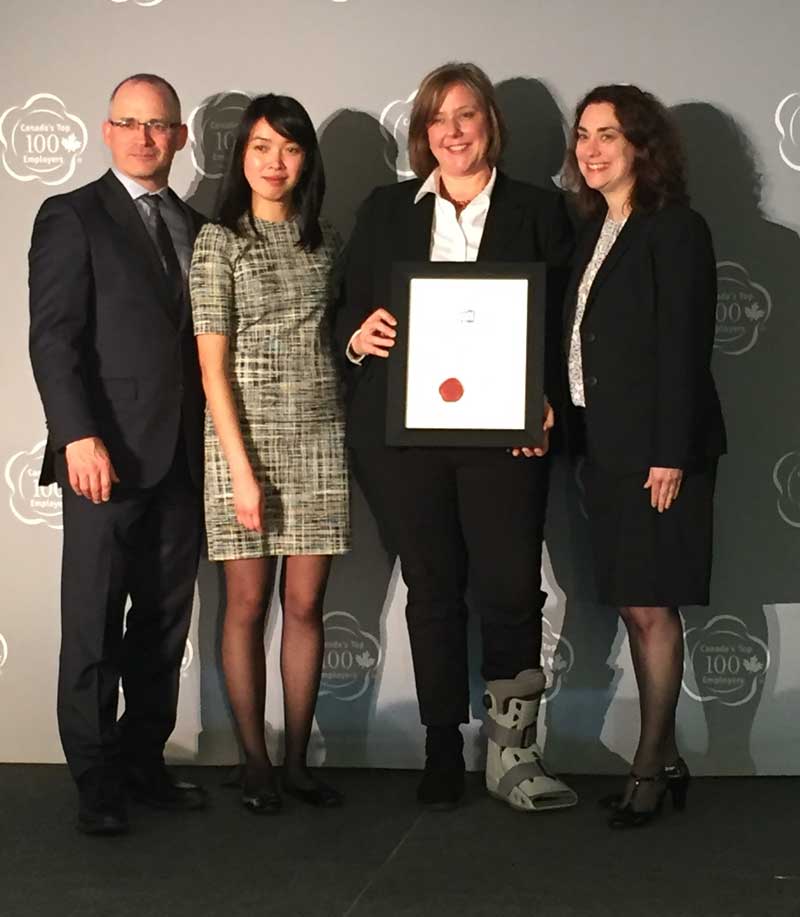 Mississauga, ON, April 25, 2017 –
A premier energy solutions provider to electricity consumers, distributors, and power producers are thrilled to have been selected for the third consecutive year, one of Canada's top employers for 2017.
To be considered for this recognition, Rodan Energy had to exemplify industry-leading traits within the workplace along with a progressive culture, employee empowerment, and career development opportunities.
"It's great to be once again recognized as one of Canada's Top Small & Medium Employers," says Jane Langill, Director of Human Resources at Rodan Energy Solutions. "We continue to provide our employees with an enjoyable and fair work-life balance in a pleasant work atmosphere. We believe this is a fundamental building block to higher levels of employee satisfaction and engagement, in the new clean energy industry."
Rodan Energy organizes various educational, cultural and community events directly and via funding drives. We actively support many different charities and organizations in the City of Mississauga, including the Mississauga Food Bank, local churches, Toys for Tots Program, along with organizing our charity golf tournaments to name a few. "Rodan Energy's exceptional workplace culture allows our people to be innovative and creative," says Natalie Van Vliet, Director, Talent Acquisition. "Being recognized for three consecutive years is incredible!"
From seasonal corporate functions to barbeques, Rodan Energy creatively finds ways to bring together employees to facilitate teamwork, create stronger bonds among their associates and support multiple charitable causes. Our employee initiatives committee engages employees in each department who keenly promote corporate culture in line with Rodan Energy's core values.
Rodan Energy provides employees with medical, dental, life insurance and a disability program. Additionally, there is a mental health program to assist employees with mental health issues in the workplace with an emphasis on employees becoming and staying healthy. Our benefits include, but are not limited to; employer-matched group RRSP program, in‐house massage clinics, and an education reimbursement program.
About Rodan Energy Solutions
Rodan Energy is a leading smart grid integrator delivering energy solutions to electricity consumers, distributors and power producers. Combining our expertise in metering, EMIS, data management and demand response, Rodan Energy is helping to develop a sustainable energy future in North America.
Rodan Energy is headquartered in Mississauga, Ontario with an Innovation hub in Kitchener‐Waterloo and a Western office in Calgary, Alberta.
For more information, please visit www.rodanenergy.com For a list of current career opportunities, click here.
https://rodanenergy.com/careers/
Omi Sahota | Marketing Manager
Rodan Energy Solutions
Tel: (866) 999.5006 ext. 241
omi.sahota@rodanenergy.com